Midway mortician starts business to help families take an inspired journey together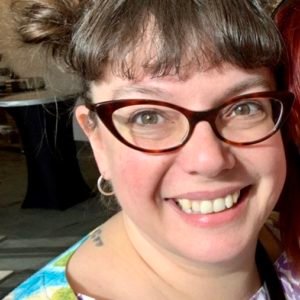 "By combining doula work, funeral education work, and celebrant work, families can benefit from continuity of care that no one else is offering," stated Angela Woosley of Inspired Journeys. (Photo submitted)[/caption]
By TESHA M. CHRISTENSEN
A Midway woman is breaking ground by launching the first woman-owned, family-centered natural deathcare company.
Angela Woosley of Inspired Journeys offers innovative end-of-life doula services, home funeral education, and funeral celebrant services in the Twin Cities area.
She enjoys breaking down the walls around death and dying, educating people about their choices at the end of life, and generally busting myths about death and morticians.
Woosley has been a licensed mortician for over 15 years, and has taught in the Program of Mortuary Science at the UMN for the last 10 years. She is a trained end-of-life doula through the International End of Life Doula Association (INELDA), a certified celebrant (an officiant who is a more secular alternative to a pastor or preacher), and a seasoned educator.
She is also a hospice volunteer through Allina, as well as a member of the National Home Funeral Alliance (NHFA).
What prompted you to start Inspired Journeys?
As a mortician and educator, I have seen the rise in both hospice deaths and cremation rates, and I worry that families are falling through the cracks between the health care system and the funeral profession.
I want families to feel partnered with and cared for across the spectrum at the end of life, instead of feeling handed off from one stranger to the next. As dying increasingly comes home with the hospice movement, it is more important than ever before that families feel informed and supported, and that those facing the end of life feel empowered and heard. Hospice sets the stage for people to face the end of life on their own terms, and families are learning that the transition from this world is beautiful, powerful, and sacred. I want to honor that sacred space and allow people to continue to care for the person they love even after death to give this profound occasion the time and space that it deserves. Decisions that flow naturally from approaching death on your own terms include wishing to minimize your impact on the Earth, so there are many affinities between hospice, death at home, home death care, and natural burial and other natural forms of disposition.
I am dedicated to empowering families toward natural death care through individualized consultation, partnership, and expert guidance.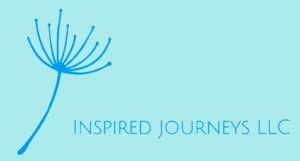 What is an end-of-life doula/midwife?
An end-of-life doula is a paraprofessional who, like their birth counterparts, provides emotional and spiritual support to a dying person and their family. Similarly, a death midwife is often someone who helps families learn how to care for the dead in their home.
Doulas and midwives are not meant to be a replacement for hospice or palliative care at the end of life, but they can fill in the gaps and help support both the terminally ill person and the family so that everyone is better able to approach the end with more grace and less fear or confusion.
The work of a doula is highly individualized based on the wishes of the dying person, but it often involves curating and creating the physical space around the dying person to be the most peaceful and calming environment. It also often involves working on a legacy project that allows the person to see, feel, and create a project that captures their essence and honors their impact on the world. Additionally, this work often involves holistic care for the dying that includes natural pain management, caregiver support, companionship, and personal advocacy.
How does this vary from hospice?
Hospice care is often a multidisciplinary, team-based approach to care that focuses on pain management and comfort, and is funded by Medicare. Care providers include nurses, social workers, chaplains, and volunteers who are generally able to visit patients about 1-3 times a week. Generally, patients on hospice at home have a family member who serves as a primary caregiver, and hospice employees and volunteers supplement their care and submit paperwork and billing to Medicare.
A doula can fill in the gaps in care, support family caregivers, help families navigate the complex system of care that hospice provides, and maintain presence with the terminally ill patient with no preconceived agenda. For example, end-of-life doulas could offer the patient guided visualization, rub their hands or feet, talk them through worries they have, help them brainstorm ways to reconcile with family members, sing with them, pray with them, and most importantly, truly, deeply listen to their needs and concerns.
How can end-of-life be family-centered?
When families have been caring for a terminally ill family member for months or even years, they have learned to care for that family member in an intimate way. They have bathed them, given them food and medicine, helped them brush their teeth, comb their hair, and use the bathroom for all this time.
Once death occurs, suddenly they are expected to turn all of this care over to a stranger, and that just doesn't make sense to me. You were able to bathe Mom before death, and she's still your mom now. It just makes sense to continue caring for her.
All I offer is the patience and affirmation that you can do this, along with some practical education. Many people think it's illegal to care for your own dead, and this simply isn't true. I am able to guide families through the practicalities, legalities, and show them that this is a simple and natural extension of their care and love.
Many people share that a terminal diagnosis is a sort of wake up call to live in the present moment and take stock of their life. As a mortician, I am a firm believer in living in the present moment as much as possible, regardless of your health!
But especially at the end of life, it can feel like so much is out of your control. It can be confusing and overwhelming. Remember that this is your life and you get to choose how to live it. Doulas can help you get answers, set priorities, and make plans for your care.
More information about the company's services may be found online at inspiredjourneysmn.com, or by calling 651-300-0119.