Tenant protections approved
St. Paul's new tenant protections measures won unanimous city council approval on July 8. But the work is just beginning as city officials start to set up measures in place to enforce the new ordinance before it takes effect March 1, 2021.
Advocates contend that the measures will reduce displacement and protect tenants from unethical landlords. They point to the city's shortage of affordable housing and cite the need to help low-income people and people of color. That's especially true during the COVID-19 pandemic as advocates are braced for an upcoming wave of foreclosures and evictions.
But many landlords and property management companies object to the new regulations, claiming that they add to costs and complexities of renting. Some predict that more landlords will sell their properties, rather than deal with additional regulations.
More than half of St. Paul residents are renters. The city is facing an affordable housing shortage.
One of the most controversial aspects of the new regulations is on "just cause." St. Paul is the first city in the state to have such a measure for tenant protection. The provision requires landlords to specifically say why a lease isn't being renewed and limits conditions under which a landlord may end a lease. Some tenants and advocacy groups claimed leases were being terminated simply because tenants asked for repairs.
Landlords can still opt to not renew a lease if a tenant hasn't paid rent or is habitually late with rent, or violated significant lease conditions, A lease can also end if a landlord wishes to renovate a dwelling unit or wants to rent that unit to a family member.
The ordinance also limits how landlords can screen tenants, when looking at past evictions, criminal histories or credit scores. Tenants cannot be denied on the basis of a misdemeanor if that conviction is more than three years old, or on the basis of a felony that is more than seven years old. Landlords can still turn down prospective tenants who have convictions for murders, distributing or manufacturing controlled substances, arson, kidnapping, assault, robbery, manslaughter and criminal sexual conduct convictions older than 10 years. Tenants can also be turned down if they are on the lifetime sex offender registration roster.
The ordinance limits how much of a deposit a landlord can require, capping it at one month's rent. Landlords of all types of rental residential property are required to provide the city and tenants with advance notice of sale. Landlords are also required to provide tenants with packets of information on tenants' rights and responsibilities.
Council members praised the ordinance, as did Mayor Melvin Carter in a statement after the vote. Supporters cited the two years work on the ordinance.
Ward Four Council Member Mitra Jalali said the COVID-19 pandemic has put the spotlight on housing access as an essential public health issue. She said she is "incredibly proud' to have played a role in the ordinance's passage.
"I believe it couldn't have come at a more important time," Jalai said.
Golf courses' work delayed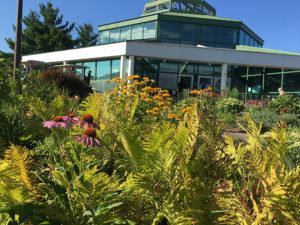 Delays to work at Como and Phalen golf courses won approval from the St. Paul City Council July 8. The council approved amendments to its agreements with course manager-operator Foursome Golf Management Group LLC. The agreements are in place through 2027.
The agreements for each course call for capital investments. The agreement requires $400,000 to be invested in each course over the 10-year lease that started in 2018.
But a sewer project caused a drop in revenues at Phalen last year. Como improvements are delayed because of a Capital Region Watershed District project. The COVID-19 pandemic has also affected golf course operations and income.
The council agreed to delays in the capital improvements. Plans had called for $200,000 per course to be invested by the end of 2019. The change calls for investments to be completed by the end of 2021.
Fence approved for charter school
Despite opposition, Twin Cities German Immersion School in Como neighborhood will receive $70,000 in year-round Neighborhood Sales Tax Revitalization (STAR) funding to build a fence.
The fence funds were approved without discussion on July 22 by the St. Paul City Council, as part of the consent agenda. Two neighbors sent letters of opposition to the proposed stone fence at 1023 Como Ave. They contend that the fence won't reduce noise levels from the charter school.
They also asked that the city postpone a decision on funding until school officials can meet with neighbors and discuss fence design.
The school sought fence funding in a past competitive neighborhood STAR round, but finished at the bottom of the neighborhood STAR Board's recommendations and didn't receive funding. Schools officials then applied for year-round dollars, which are reviewed by the board but approved on a project-by project basis by the city council. Council members have their own sales tax dollars they can allocate to projects in their wards.